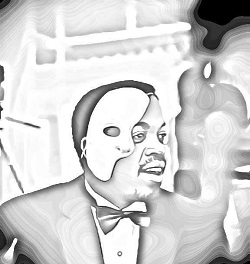 St Montreal...
Is an artist, producer, and song writer.
He was born, raised and lives in Joahnnesburg South Africa.
At the age of 13, St Montreal responded to a calling to write music, after much personal fulfilment and success, he stepped up to produce music to compliment his lyrics.
Recently St Montreal has further evolved into a recording artist, and you can listen and buy his tracks right here off the site.
The music Style, Gendre, Vibe that resonates with St Montreal, is Eclectic and most unique as he ventures courageously and confidently in to ALL Gendre's, however drawn more to specialise in Urban and Electro Music theme.
St Montreal draws inspiration from various Producer's and Artists such as:
Dylan Blayze King
The Weekend
Noah 40 Shebib
Mike Will
St Montreal works with unique and upcoming artists with fresh sound.
Just recently, starting a working relationship with aspiring Urban Artist John Doe and singer Amelia Bester.